As the Latino neighbourhood of Boyle Heights combats soaring property prices, some condemn outsiders involvement but others welcome their input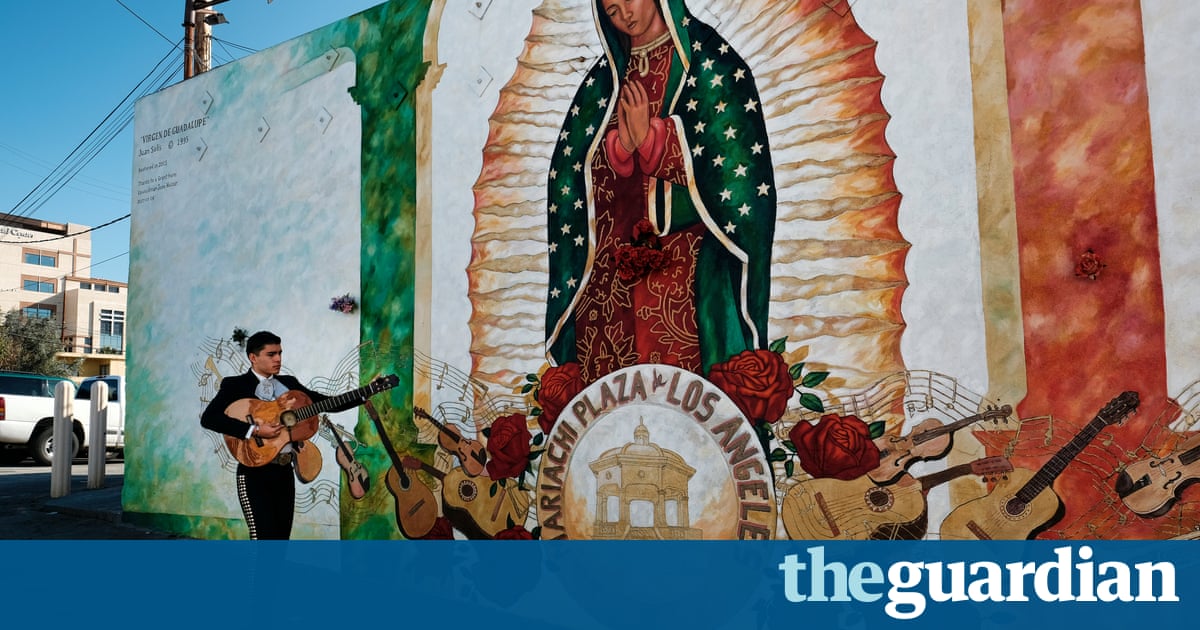 The Los Angeles neighbourhood of Boyle Heights has become a landmark battleground in the movement against gentrification, a contest widely seen as pitting working-class Latino activists against an influx of white-owned galleries.
The tactics rallies, threats, boycotts, confrontations, smashed windows, graffiti saying fuck white art are controversial and effective: one gallery has fled, others are nervous and have cancelled or moved events.
Chris Kraus, the film-maker and author of I Love Dick, recently cancelled a planned reading of her latest book at the 356 Mission gallery after activists threatened to disrupt the event.
A climate of harassment and online trolling made the event untenable, Hedi El Kholti, managing editor of Krauss publisher Semiotext(e), said. Bullying and intimidation are opposed to the very values of the work we publish.
Anti-gentrification activists in the United States and Europe have studied Boyle Heights, a cradle of the Chicano movement, as a potential model.
There is, however, an overlooked twist: some of the most radical members of the Boyle Heights resistance are white artists, most of whom do not appear to live in the neighborhood. Some of those appear to be using the banner of defending Boyle Heights to attack former friends and colleagues in LAs arts community. Others have also targeted Latino artists and not-for-profit organisations from Boyle Heights, accusing them of being shills for invading capitalists.
These largely unreported battle lines skew the conventional anti-gentrification narrative and shine a light on a handful of mostly white artists and others perceived to be outsiders who have transferred political and allegedly personal agendas to local anti-gentrification groups.
You have white guys telling a brown guy from the projects what to do in the community he grew up in, said Joel Garcia, director of programs at Self Help Graphics and Art, a visual art space which promotes Latino and Chicano artists but has been accused of collaboration with the galleries.
Irene Pea, who helped run a community garden, said outsiders infiltrated and took over her project. They falsely claimed, she said, that grant money from the University of Southern California would lead to evictions. Who are they? And why do they think that its their right to come into Boyle Heights and attack people and organisations that are serving the community?
Steven Almazan, a former outreach chair of the Boyle Heights neighborhood council, said outsiders were vocal in a campaign against a hipster cafe which has twice been vandalised. I found it kind of strange to hear people not from the neighbourhood speaking for the people of Boyle Heights.
However, the sense of urgency over gentrification families are being evicted; others are facing big rent hikes muffles local criticism of some activists who have limited connections to the area, but are nonetheless seen as energetic and savvy.
A lot of them have contradictions that we know about but [we] chose not to say anything, said Rudy Espinoza, executive director of the Leadership for Urban Renewal Network, a not-for-profit group that also found itself in the activists crosshairs. The reason, Espinoza said, was to avoid division and not undermine their effectiveness in raising awareness about the housing crisis.
Boyle Heights is a hardscrabble, overwhelmingly Latino community which sits across the Los Angeles river from the lofts and skyscrapers of downtown. Surging property prices have displaced Latino communities across east LA, prompting fear that Boyle Heights is next, with the arrival of about a dozen galleries potentially acting as a bridgehead for developers to swoop in. Mariachi musicians are already being priced out of homes around Mariachi Plaza.
Almost all stakeholders agree gentrification poses a threat to existing residents, especially renters.
The tactics and perceived motives of some activists, however, have raised the question of who speaks for Boyle Heights.
A racist critique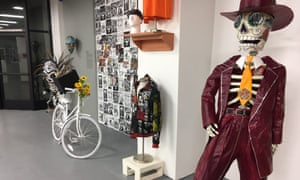 Read more: http://www.theguardian.com/us