He wrote his sunniest album yet and then parked it when Trump won the presidency. Is the world ready for some fun?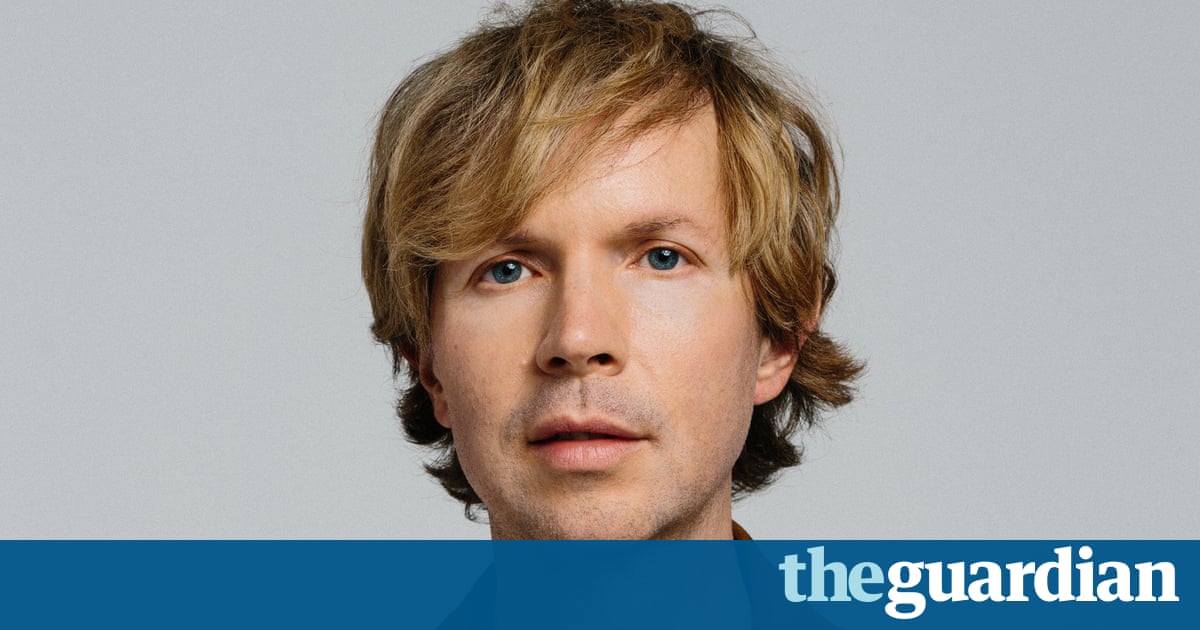 Beck Hansen has been sitting on his new album his gleeful, giddy, what-a-wonderful-world-we-live-in album Colors for at least a year now. The Californian, who records as Beck, began writing tracks for it a while back, when the biggest song in the world was Happy by Pharrell Williams, he recalls. As the veteran composer of a dozen albums since the 1990s, some of them classics of their day, Beck was aware that his modern output had tended towards the downbeat, the inward-looking. It seemed an obvious next move to make a super-duper-happy record. Time to unleash the fun! Colors was written and recorded and ready to go by November 2016, just as Donald Trump secured his place in the White House. Recalling the timing of this now, while sitting in a London bar, Beck frowns: It was coming out literally the month of the election. And it just felt, uh… It didnt feel like the right time for those songs. Colors was slipped into the industry equivalent of a dusty cupboard, its release held off indefinitely until this month.
Is the world any more cheerful than it was this time last year, though? I hear what youre saying, Beck says. I sort of had the sense [when I started writing Colors] that we were going into challenging times, but I really worked hard to stay away from anything that was too down, or negative. I guess I could have gone and made a different record, but we put so much work into these songs, it had to see the light of day.
He is 47 now, a married father of two, but Beck retains the loose and laconic manner of the twentysomething he was back in 1994, when his breakthrough single Loser became an anthem for those Generation X-ers who were oddly proud to define themselves by their inadequacy. He still expresses amusement in textbook Gen X fashion, not so much laughing out loud as drawing in a sharp, reluctant breath: Huh. Time has passed, but Beck can still pop a crowd, and the night before, at an intimate London venue, I watched him play for a group of British fans. Fresh off a plane, he eased himself into proceedings with some of his gentler folk songs, then shook off his jetlag and ratcheted up the tempo for a wild hour of discography-trawling that put this musicians vast catalogue (two parts rock, two parts folk, one part dance, one part rap) on splendid display. By the gigs end, Beck had the crowd roaring such loud approval that, 12 hours on, his ears havent stopped ringing.
It must be gratifying, I say, to be 23 years into a career and still able to electrify a room like that.
Beck smiles. I think of last night as what Id hoped or imagined performing would be like when I was starting out which it wasnt. Because at the time, my music was so confusing to people that they didnt know how to react. Unless it was to laugh, or throw things.
As fans might have guessed from his lyrics, which can recall the smooth, rhythmic nonsense of Edward Lear poems, Beck is a gently peculiar guy. One of his hobbies is Instagramming random appearances of his own name, on billboards, on passing trucks, in celebration of what he calls gratuitous namesakes. Hes a Scientologist, something Ive been forbidden to ask about. (When Beck has spoken about his religion in the past, hes described it as something personal, inherited from his father.) A messily handsome man in general, he is oddly sensitive about his profile, which is unexpectedly triangular and about which he says: Photographers always ask to do some from the side. Until they see how I look from the side, and then they ask to do some more from the front. In his 20s, Beck looked barely teenaged and now, as he pushes 50, his age is only really evident in the way he moves, especially on stage, where his dancing (once legendarily silly) has become more restrained and limited to basic arm swipes.
When I ask about this, Beck speaks, obscurely, about a recent accident. A fall, he says, without offering more details: Hopefully it gets better.
He can be like this to talk to, veering, like his lyrics, between the cryptic and the explicit. Our conversation doesnt really start to flow until we get talking about Bono, of all people. At his gig the night before, Beck took a good deal of teasing about the fact that hed recently supported U2 on a tour of American stadiums. Fuck Bono! someone shouted from the crowd, and Beck, not quite hearing, replied, Yeah!… Wait… What did you say? When the shout was taken up by multiple voices, Beck seemed a bit flustered and tried to defend the U2 frontman. But: Fuck Bono! Fuck Bono! Eventually, he had to sigh into his mic and say, I mean, Im not gonna argue with you.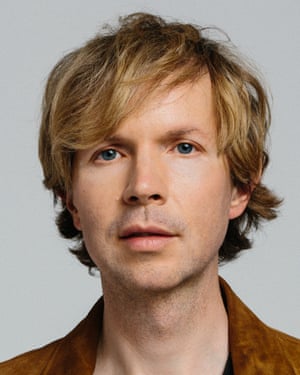 Read more: http://www.theguardian.com/us