The one-woman choir howls like a wolf and gallops like a horse as she mixes multitracked mantras with a riot of jabbering percussion. She reveals how drums tell us what it is to be a society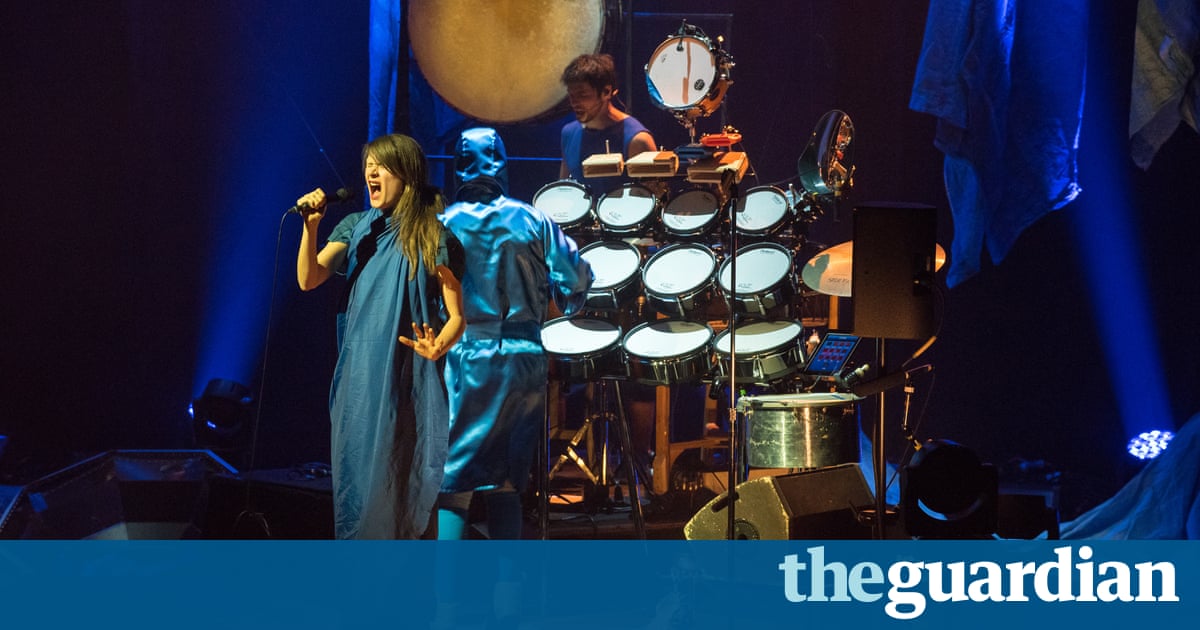 A Camille concert is an extraordinary experience. Over two hours, the maverick singer writhes barefoot on the floor, dances like a galloping horse, howls like a wolf, sings audacious harmonies with a trio of backing vocalists and hits the kind of high notes that might only be audible to dogs. She sings in English about adultery and ecology; she sings in French about the futility of planting a Twix or a Mars bar in the soil, or how pregnancy turns a mans semen into milk. She starts her set with a mournful, melismatic reading of Joni Mitchells Blue and reaches a truly bestial climax with a gospel punk version of the Dead Kennedys Too Drunk to Fuck.
In an Anglo-American pop world that has traditionally treated French pop with a mixture of contempt and ridicule, Camille Dalmais might have been invented specifically to puncture this anglophone arrogance. In the 15 years since her debut album, Le Sac des Filles, audiences around the world have been enthralled by her vocal experiments multitracked choral works that transform glottal stops, breathless yelps and plosive syllables into beatboxing patterns and her closing song tonight, the a cappella Tout Dit, is a reminder of this. Now her fifth studio album, Ou (a pun on the French words for yes and hearing), adds a riotous drum section to this one-woman choir.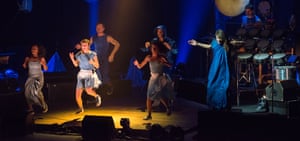 Read more: http://www.theguardian.com/us