The Public Enemy founder on the importance of raps history, losing his father and how the Trump era might play out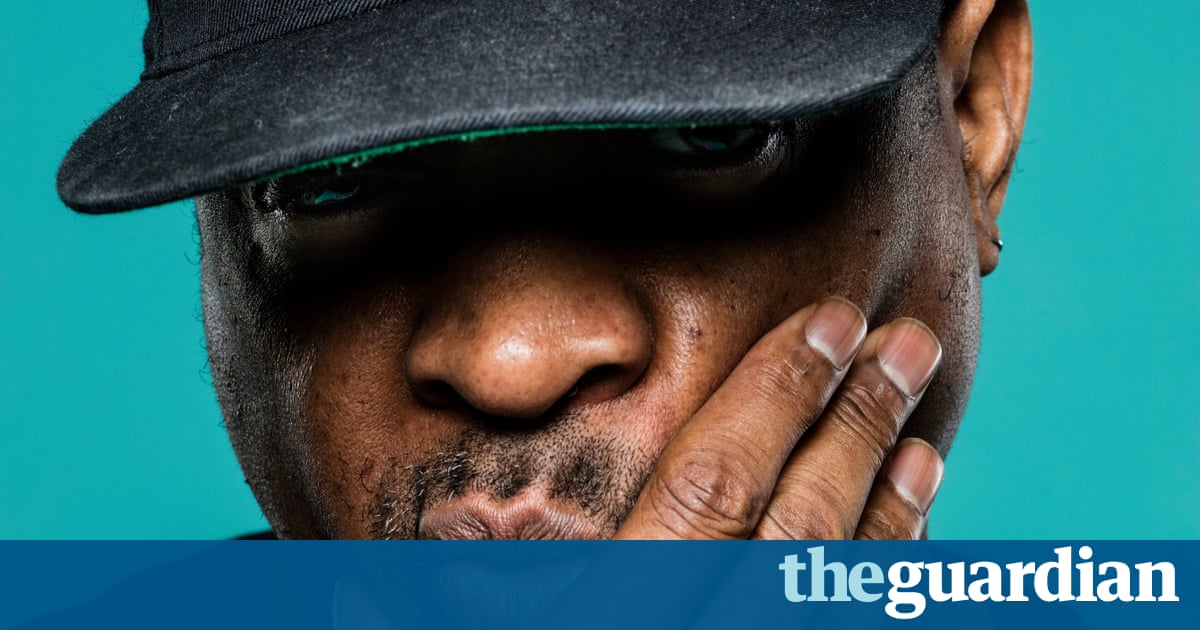 Rapper, author, producer and activist Chuck D was born Carlton Douglas Ridenhour in Queens, New York in 1960. As leader of the rap group Public Enemy, he helped to bring politically conscious hip-hop into the mainstream; Public Enemys albums, including It Takes a Nation of Millions to Hold Us Back(1988) and Fear of a Black Planet (1990), stand as some of the most important hip-hop albums ever made. He has collaborated with many artists during his career, and is now a member of Prophets of Rage, with B-Real from Cypress Hill and former members of Rage Against the Machine. In 1999, Chuck D founded rapstation.com, a network of internet radio stations. One of its regular slots is This Day in Rap and Hip-Hop History, compiled by Duke Eatmon and Ron Maskell, and this has become a book: Chuck D Presents This Day in Rap and Hip-Hop History.
How did the book come about?
Well, there are a lot of urban myths about hip-hop and rap music. Im about the facts, not the hype. In fact I wrote a song about that Its strange, but in this so-called information age, this so-called world genre of hip-hop needs a foundation of facts. People go to their phones, they go to Wikipedia or they go to social media. But they get a lot of opinion, as opposed to facts. Everyone has an opinion, but that leads to misinformation. This book was necessary for this particular genre of music. And you dont make things happen by just wishing. You make things happen by doing them.
OK, Im going to test you on a couple of dates. First up: 11 August 1973.
Thats the beginning of hip-hop as we know it, with Kool Herc. He hosted a party at his building in the Bronx for his little sister and thats the epicentre of this art form. Its not the epicentre of black music, its not the epicentre of music records, but it is the epicentre of hip-hop as an art form. His turntable experimentalism. How he made something out of nothing.
28 June 1988
1988 was the year of my first daughter being born. Its also the year of It Takes a Nation of Millions. I remember all my dates, the things that I do, the way that I go. I know my information.
In the 90s, I saw you give a talk in Brixton, south London. You urged musicians, especially black musicians, to move on from being the software of the music industry into becoming the hardware. Do you think that has happened?
The case right now is that music is no longer one-dimensional. To be involved in music, you have to be on point with sight, sound, style and story. Those are the four elements that make up the art of music. It is the visceral art. If you look at the presentation of Rihanna, its about her artistry in all of those dimensions. Hip-hop has all those elements. At the start it was two turntables and a microphone, but it also had graffiti, breakdancing. All those aspects have been important and it goes into all those areas. But in these internet days, you have to get on your digital surfboard and ride the universe of cyberspace too.
You started in Public Enemy at a relatively mature age, 28, and even when you were a young man, you were described as the elder statesman of hip-hop. What were you like as a child?
I had a great childhood. I was the oldest of my siblings, so I had to be in charge of things, so maybe thats where that elder statesman thing started. I was sporty as a kid, then, after I turned 20, I was more music. I found out that I wasnt that good at sports: as you get older, the standards and levels of achievement rise. But I was a great respecter of the announcers on sports, they gave all the facts and the data, and because I love facts, I wanted to do that. Then when rap music came along in 79, I knew that I could do it. I knew I had a powerful voice, I knew I had a style that could possibly work.
But, you know, Ive been recruited in all stages of my career. I was always asked to join something and I always refused at first. Hank Shocklee [of the Bomb Squad, Public Enemys production team], Rick Rubin [founder of Def Jam, Public Enemys record label], Tom Morello [of Rage Against the Machine and Prophets of Rage], they all asked me and I told them all no at first, usually for around a year.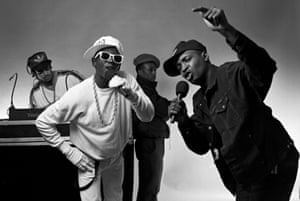 Read more: http://www.theguardian.com/us