The Oscar-nominated singer-songwriter, who had a prolific 60-year career, died from Alzheimers on Tuesday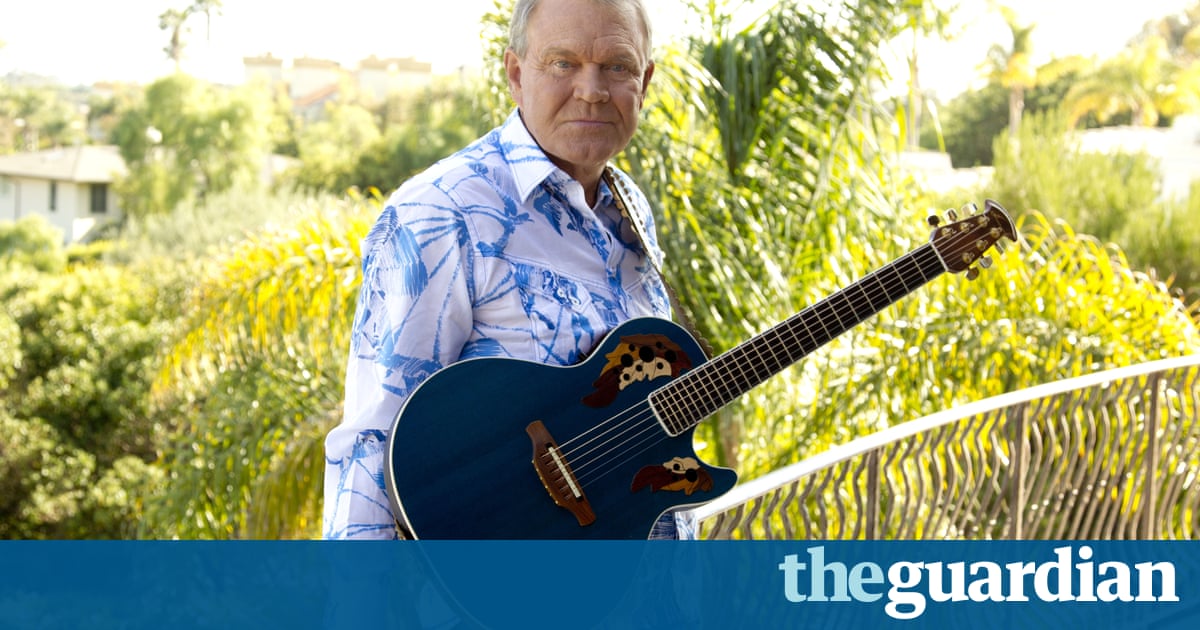 The country singer Glen Campbell died on Tuesday at the age of 81 after living with Alzheimers for six years.
The singer-songwriter, who was born in Arkansas, sold over 45m records over the course of a career that spanned more than 60 years. A statement from Campbells family on his website read: It is with the heaviest of hearts that we announce the passing of our beloved husband, father, grandfather, and legendary singer and guitarist, Glen Travis Campbell, at the age of 81, following his long and courageous battle with Alzheimers disease.
From 1969 to 1972, Campbell was the host of the Glen Campbell Goodtime Hour on CBS, a music and comedy variety show that aired 91 episodes. Among his 80 songs that charted on the Billboard Hot 100 or Billboard Country charts were hits such as Rhinestone Cowboy, By the Time I Get to Phoenix and his cover of John Hartfords Gentle on My Mind.
Campbell recorded his final studio album, Adios, in Nashville in 2012 and 2013 after his Alzheimers diagnosis; it was released in June this year. The seventh of 12 kids, Campbell dropped out of school when he was 14, moving first to Wyoming and then to Los Angeles, where in the early 60s he appeared on the records of Elvis Presley, Merle Haggard and the Byrds. His first hit came in 1967 with By the Time I Get to Phoenix, written by Jim Webb. They would go on to collaborate on numerous records such as Wichita Lineman and the ballad Galveston.
In a 2011 interview with the Guardian shortly after going public with his diagnosis, Campbell was upbeat about the prospect of still releasing new music. You love music, he said. You feel good. I get a kick out of it. Like the old Floyd Tillman song goes: I love you so much it hurts me, darling, thats why Im so blue. Its all I ever wanted to play and sing.
He was also nominated for an Oscar in 2015 for a song from his documentary Glen Campbell: Ill Be Me.
Campbell is survived by his wife, Kim Campbell, and their three children, Cal, Shannon and Ashley, as well as Debby, Kelli, Travis, Kane and Dillon, his children from previous marriages.
In a video statement, Dolly Parton paid tribute: Well Glen Campbell was special because he was so gifted. Glen is one of the greatest voices there ever was in the business. And he was one of the greatest musicians. He was a wonderful session musician as well, a lot of people dont realize that. But he could play anything and he could play it really well. So he was just extremely talented.
Fellow musicians such as Brad Paisley and Peter Frampton, and Campbells daughter Ashley, also paid their respects on Twitter:
Read more: https://www.theguardian.com/music/2017/aug/08/glen-campbell-dies-at-81-country-music