Franoise Hardy was the face of 1960s French pop. Now 74, the style icon talks about her new album and why she always sings from the heart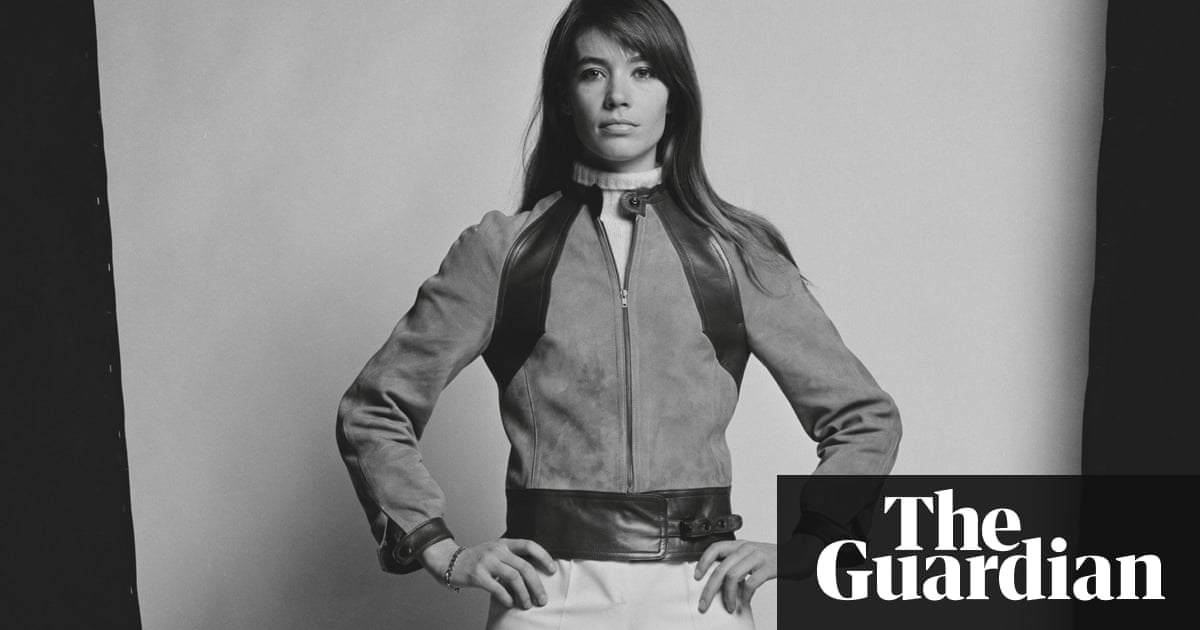 Franoise Hardy is reciting the first lines of Serge Gainsbourgs song La Javanaise for my benefit. We are sitting at a small table in the middle of an otherwise empty room in a stylish Paris hotel. Eyes closed, her hand tracing a repeated arc in the air, she enunciates every word as if teaching a haplesspupil Javoue jen ai bav, pas vous she intones softly, Avant davoir eu ventdevous
These seductive lines, she says, are the perfect example of the sonority of a song lyric, the elusive element she values above almost all else in her music. For me, everything begins with the melody, she says, growing animated. Without the melody, there can be no words, but I also need this sonority, this poetic sound that the words make when they combine with the melody. This has always been my obsession. I know that I am very limited vocally, but I also know why I am still here it is purely because I am so selective when finding the melodies.
As the sad, sonorous songs on her new album, Personne dAutre, attest, Franoise Hardy is very much still here. At 74, she occupies a singular place in pop culture, being both an enduring style icon in January this year, Vogue celebrated her birthday with a feature entitled 10 style lessons to take from Franoise Hardy for the season ahead and a singer whose songs have lent themselves to constant re-evaluation by several generations of fans and critics alike. She has collaborated with Blur and Iggy Pop and has a fondness for the music of the Jesus and Mary Chain and cult Brooklyn band Cigarettes After Sex, whose sound, she says, I have been looking for all my life. She cites her 1971 album, La question, a collaboration with the late Brazilian musician Tuca, as her personal favourite of her own recordings, and it remains a classic among her fans for its lyricalsensuality and sophisticated arrangements. Her songs and her limited voice have taken her further than she ever expected to go, given that she was a somewhat reluctant pop star from the start, a singer who hated many of the early recordings that made hername.
Hardy shot to fame in the mid-1960s with a million-selling debut single, Tous les garons et les filles, a song whose chorus, I suggest, had that lyrical sonority she rates so highly. Oh no! she exclaims, looking momentarily horrified. I was so young then and untutored. I did not know anything about this stuff. Absolutely nothing. Some of those early songs are just terrible. At that time, musical sophistication was really very far from my mind. Nevertheless, the hit singles flowed throughout the decade, she released a dozen bestselling albums in France, and her face appeared on Paris Match and other magazines so regularly that she became the French cover girl of the 1960s.
Fifty years on, she still exudes a quintessentially French elegance. She is dressed in a simple black T-shirt and tailored black jacket over dark blue jeans. Her signature fringe and long hair having long since given way to a chic, snow-white bob, and a crimson silk kerchief offsets her ivory pale skin. There is a calmness about her that is palpable and perhaps spiritual in response to my proffered hand, she responds with a Zen-like bow, her hands clasped together as if in prayer. She is a survivor in more ways than one, having come through a long battle with lymphoma that, four years ago, saw her taken to hospital in a coma after a fall. Her life hung in the balance for several weeks until, with her sons permission, the doctors tried a new kind of chemotherapy. Last year, in a television interview, she spoke of her almost miraculous recovery with mixed feelings: I regretted waking up because I almost had the death I was dreaming about. So the question I asked myself when I woke up was: Why thisreprieve?
Today, she looks thin but healthy, her eyes radiating a quizzical alertness that can be almost unsettling when she occasionally fixes you with a slightly reproving stare. I dont really like what journalists do with what I tell them, she tells me as if by way of warning, but its not a problem and, anyway, it makes for an entertaining break.
Hardys new album is an unapologetically melancholic affair, that sonorous voice delivering songs that, in her characteristically impressionistic way, articulate love lost, regret and mortality. Time is accelerating nowhere, she sings on Un seul geste (A Single Gesture), while both Train spcial and Le large (Sail Away) sound like wistful goodbyes. Is it an album about growing older? Not intentionally, she says after a pause, but, in a way, yes, since that is what is happening. I always write about the same subjects, but when you are 74 you become more reflective. Also, you cannot sing the same kind of lyrics as when you were 20 or 30. That would be somehow undignified. For some people, of course, it does not matter, but for me it does.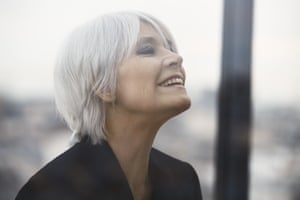 Read more: http://www.theguardian.com/us