Rare gathering the five were last together in 2013 to take place at concert raising money to support Texas, Florida, Puerto Rico and US Virgin Islands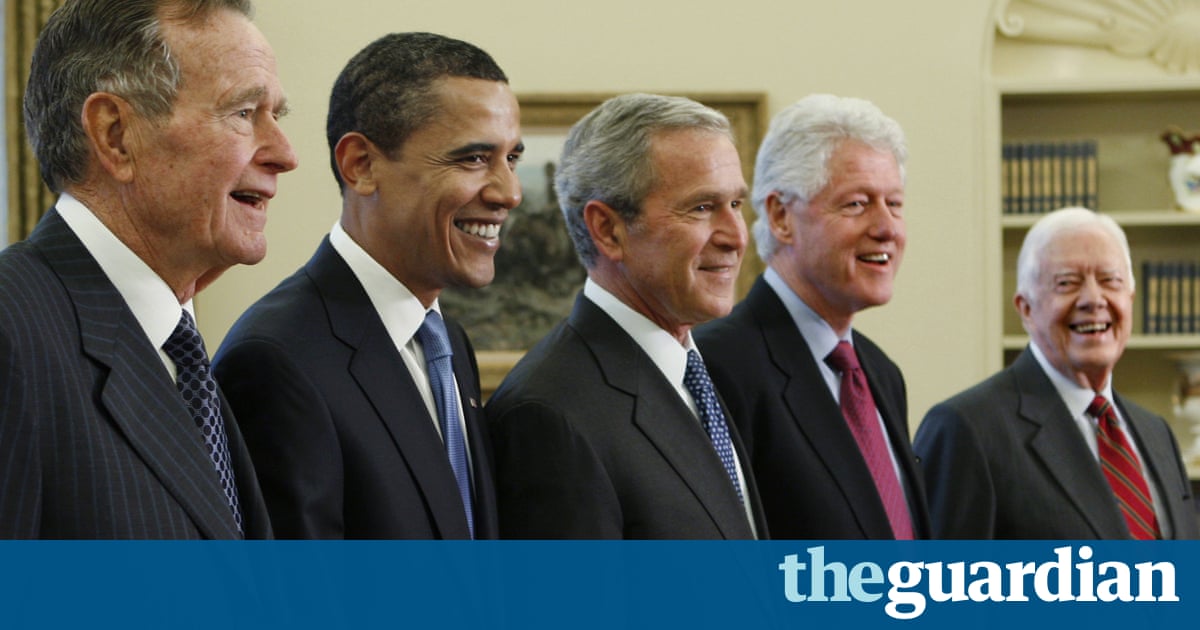 All five living former US presidents Barack Obama, Bill Clinton, Jimmy Carter, George HW Bush and George W Bush will on Saturday night attend a concert in College Station, Texas, an event staged to raise money for relief efforts from hurricane devastation in Texas, Florida, Puerto Rico and the US Virgin Islands.
The actions of the three Democrats and two Republicans stand in contrast to the words of Donald Trump. He has vowed to help Texas and Florida for as long as the recovery takes but has criticized Puerto Rican leaders while suggesting aid there will not be unlimited.
Puerto Rico was devastated by Hurricane Maria, which made landfall after Harvey and Irma battered other areas. The mayor of its capital, San Juan, has emerged as a strong critic of the president over the issue.
Having so much ex-presidential power in one place is unusual. George HW Bush spokesman Jim McGrath said all five had not been together since the opening of the George W Bush Presidential Library in Dallas in 2013, when Obama was still in office. He did not answer a question about whether Trump was formally invited to the hurricane relief concert.
George W Bush and Obama both made headlines this week with speeches widely seen as critical of Trumps record in office.
The concert will feature the country music band Alabama, Rock & Roll Hall of Famer Soul Man Sam Moore, gospel legend Yolanda Adams and Texas musicians Lyle Lovett and Robert Earl Keen. It is happening at Texas A&M Universitys Reed Arena in College Station, home to the presidential library of the elder Bush.
At 93, he has a form of Parkinsons disease and uses a motorized scooter or a wheelchair for mobility, though he participated in the coin flip at Februarys Super Bowl in his hometown of Houston. George W Bush was Texas governor before leaving for the White House and now lives in Dallas.
There is precedent for former presidents joining forces for post-disaster fundraising. The elder Bush and Clinton raised money together after the 2004 South Asia tsunami and Hurricane Katrina the next year. Clinton and George W Bush combined to seek donations after Haitis 2011 earthquake.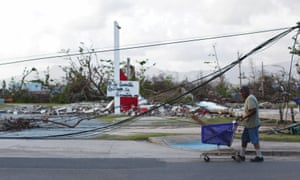 Read more: http://www.theguardian.com/us