After a software engineer publicly detailed her experiences at Uber, more women have come out to speak on the sexism plaguing the sector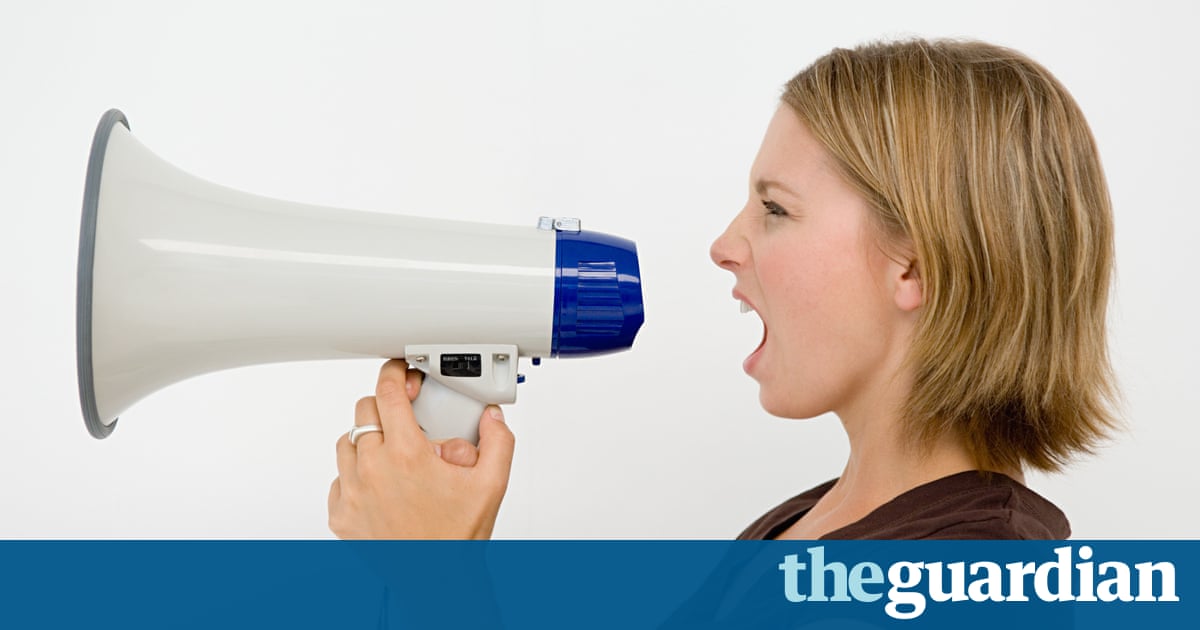 Ive been called a bitch
Working in the tech industry, you often feel like you have to work twice as hard to prove yourself and to have a voice. It can be a bit of a boys club.
Ive managed all-male teams and been told by members of the team that I wasnt qualified for the role because my technical knowledge wasnt good enough. Ive also been paid a lot less than male counterparts despite challenging it and proving Im worth it. Ive been held back in roles so that I didnt outshine superiors. Ive received suggestive comments. Ive been called a bitch. The list goes on.
It does all come down to the culture, though. If there are strong female leaders in your organisation then you have a good chance of being supported in your role and career, or at the very least have someone like you to look up to.
Sarah, product manager, London
The chief executive made jokes while I pumped breastmilk
Working as a woman in technology is brutal. Its lonely, unsupportive and set up for mothers to fail. I worked at a startup where I was the only mother. I had a baby at home and was often made to feel ostracised for not being able to work late despite coming in hours before everyone else.
I was given a dirty server room with no lock on the door to express milk in. The chief executive often made jokes when I went in to pump. Engineers walked in on me multiple times so I ended up having to put an occupied sign on the door. While the results and impact of the work I did was never questioned, I personally was constantly put in a position to defend myself for things like my voice being too shrill or not being a team player when I couldnt attend a meeting on a Sunday with no breaks for food or breast pumping. Once I was questioned about needing to pump so I remained in the meeting (hours long) until my blouse got wet from breast milk. When I got up to leave everyone snickered and made crude jokes.
The chief executive also had no qualms about telling me I could only hire attractive women on my team. The successful women in the room dont dare speak up about how brutal it truly is in an open forum, but behind closed doors they are often having a nervous breakdown. I now work on my own and am much happier.
Anonymous, consultant, San Francisco
The challenges are the same for men and women
Working in this industry is an empowering experience that allows you to use your technical skills to make an impact. I have had a solid career in three countries in tech companies and I was never discriminated, sexually harassed or unfairly paid. It has not been easy, it requires full commitment, hard work and passion for technology. I have been working full-time while being a mom. Engineering is hard work. It is not a 9 to 5 job. It requires constant learning, solving hard problems and thick skin. The challenges are the same for men and women.
Claudia, consultant, Silicon Valley
Womens CVs were attached with DIVERSITY in the email subject
I have worked in tech sector for more than 20 years. I have never witnessed discrimination against female colleagues (which is not to say it does not occur). Most large tech firms have programmes to attract more women into technology and work with schools and universities to try to achieve this. One firm I worked for would mark the emails to which the CVs of female applicants were attached with DIVERSITY in the email subject.
Anonymous
Sometimes they assume we are there to make them a cup of tea
My female IT colleagues and I feel extremely lucky that on a day-to-day basis were flying the flag for equality, but we are hit with so many shocking challenges. Sometimes when we meet someone at reception they assume we are the meet and greet or there to make them tea or coffee. Other challenges weve faced include only getting looked at in conversations when something female comes up like the name of a womens clothing website or kids, or being made to feel like a note-taking secretary when accompanying a usually older, male, manager to any event.
One of the worst kinds of sexism is when its so ingrained they dont even realise they are doing it. Its the ones who make assumptions but ought to know better that are the most depressing.
Anonymous, systems analyst, Swansea
I learned to enlist male allies to repeat everything I said
I worked for more than three years within a technology brand leading social media efforts. It was an extremely difficult culture for me. It was very competitive. Men who had no expertise on the topic could walk into any meeting, squash the ideas of the qualified women in the room, and there was very little the women could do about it. There were many complaints about the behaviour of certain men in the office and little was done about it. I learned to enlist male allies to repeat everything I said, so that I could be heard.
I believe that women leave tech because their communication styles are ineffective there. HR becomes a gossip factory or a place that allows employees to vent, but does very little to promote womens voices.
Anonymous, social media marketing, Los Angeles
Prior to transitioning as a woman, I was listened to
As a transwoman, I have first-hand experience of the different ways that men and women are treated in British businesses, particularly in corporate IT. Prior to my transition in 2012, I was listened to. When I spoke in meetings, what I had to say was written down and taken with confidence. What I had to say, as a software engineer with over 10 years experience in enterprise-level IT, was considered important. Post-transition, its quite different. Generally other female colleagues will still pay attention to my input, but my male colleagues are a different kettle of fish. Im gainsaid, contradicted and flat-out misrepresented. Many colleagues assume that I dont know or understand basic concepts or go to great lengths to mansplain things to me.
Kaylee, software developer, south-east
Looking for a job? Browse Guardian Jobs or sign up to Guardian Careers for the latest job vacancies and career advice
Read more: https://www.theguardian.com/careers/2017/jul/17/women-working-tech-sector-discrimination