The post-hardcore band lampooned bro culture, freaked out Robbie Williams and electrified the 00s before imploding. Now theyre back and determined to fulfil their potential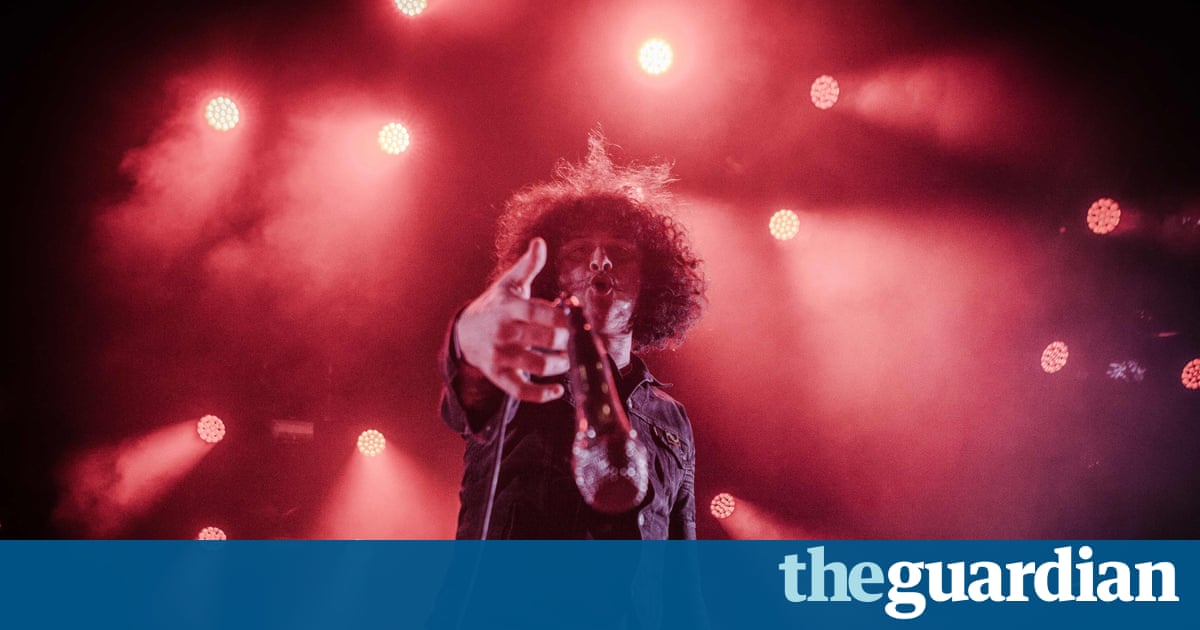 In the backstage area of the Shrine Auditorium in Los Angeles, California, At the Drive-In singer Cedric Bixler-Zavala is casting his mind back to a dark time. Not the untimely breakup of his band (more on that in a minute), but the golden age of nu-metal. Youve got to put it in context: we played side by side with Mudvayne and Linkin Park, says Bixler-Zavala, recalling the bands notorious turn at Big Day Out in Sydney, Australia, at the start of 2001. Three songs into the set, the band walked off stage after Bixler-Zavala berated the crowd for moshing and fighting, branding them sheep. I saw a lot of women getting fist fought by dudes and thats what I was talking about back then, he says. It was cool to be stupid and misogynist, adds the bands lead guitarist, Omar Rodrguez-Lpez. That was the trend.
In the nu-metal era of bands such as Limp Bizkit, Korn and Taproot when bad clothes, questionable facial hair and (mostly) terrible music ruled the day At the Drive-In were an anomaly. From the border town of El Paso in Texas, they looked and sounded like a post-hardcore version of MC5 crossed with Os Mutantes. After a word-of-mouth rise, they found themselves riding a wave of hype. Buoyed by incredible and, at times, chaotic live performances, they were dubbed the new Nirvana by NME. But infighting, disharmony and creative differences left the group in pieces. Two months after the incident at Big Day Out, they announced an indefinite hiatus. By August, At the Drive-In were no more.
Rewatching footage of them on Later With Jools Holland, making Robbie Williams look as if he had just seen a vision of end times, you can understand why people were keen to exalt them. Somehow a punk band as creative as Drive Like Jehu and as uncompromising as Fugazi had nudged their way into the mainstream at a time when MTV2s 120 Minutes felt like the uppermost limit of exposure for underground acts. They were signed to a major label, but they didnt seem to care. They called out the rampant bro culture of nu-metal and pop-punk. They mocked rock cliches. Ultimately, though, the old combination of relentless touring, media pressure and creative boredom took its toll. Then there were the drugs: Bixler-Zavalas $1,000-a-week weed habit made him a total monster; heroin, crack cocaine and psychedelics were also involved. Youre doing this in front of everyone, who are kind of waiting to see if its going to explode, says Bixler-Zavala. Especially the UK press if they smelled blood, they were gonna go for it.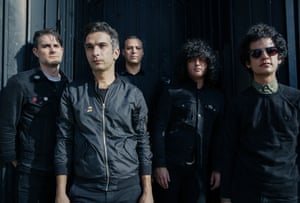 Read more: http://www.theguardian.com/us