He shook up Star Wars as its first black stormtrooper and hasnt looked back since. John Boyega on facing down bullies and not being nicey-nice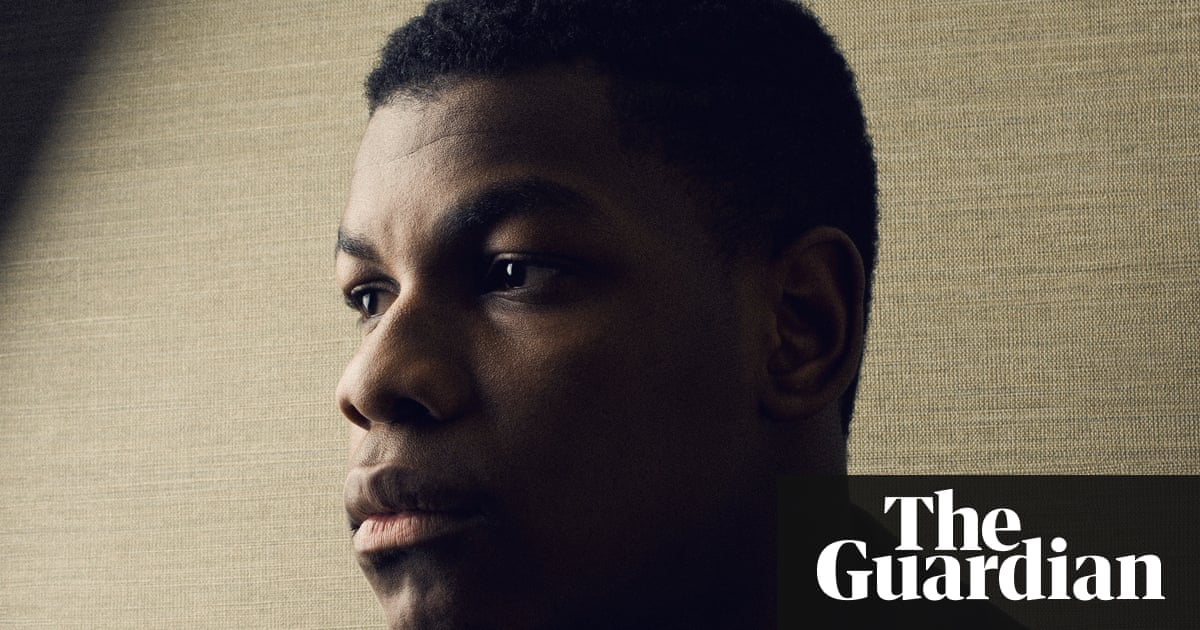 John Boyega is talking about the day his world changed and he knew everything would be OK. Its not when he got the lead role in his first film, Attack The Block, aged 18, nor when he was whisked off by JJ Abrams to Hollywood for a mighty role in Star Wars. Not even when he earned his spurs as a serious film actor in last years Detroit, a shocking expos of racism in the US police.
No, he realised everything was going to be just fine back in secondary school when he learned to use his hands. I smacked a few people in the face. That was a glorious day. I was 14 or 15. I was on the 148 bus and I got to the bus stop and a guy that had been at our school was there with two of his friends. He wanted a new phone, so he thought he was going to get one off me. Anyway, to cut a long story short, he approached me with one of his friends and I made both their left eyes water. And I didnt even punch. I slapped hard. It was significant I slapped because thats something a parent would do to their child.
As Boyega tells the story, he seems to experience afresh the euphoria of learning to stand up for himself. I felt great. Fantastic. Nobody touched me after that. As a boy he was small for his age. Kids picked on him. Today, at 25, Boyega is a big unit broad-shouldered, stocky, strong. He looks anything but a pushover.
As Finn in Star Wars he is puppyish, eager to please, endearing. In Detroit he is taciturn, observant, contained. In person, Boyega is a fascinating mix of the two the boyish enthusiasm is countered with a resolute toughness. The second he walks into the south London pub to meet me, he is asked for an autograph. No, sorry, he says, politely but firmly, I am busy. It could easily come across as ungracious.
The next second he shows a generous side. When I head to the bar to get the drinks in, he stops me. No, youre in my manor, Im paying. He gets himself a rose lemonade. Boyega doesnt drink alcohol. He cant stand the taste, he says. We retire upstairs where it is empty. This is one of his favourite pubs because it is so quiet. But not today. Within a couple of minutes a young woman joins us at the table, uninvited. She is virtually sitting in Boyegas lap and asks him if he would mind taking a picture with her boss downstairs, who is a big fan.
Im in a meeting, so I cant leave.
Im sorry, she says. She stands up and goes.
No, its all right, love. All right, take care.
Does he get a lot of this? No, I really dont. Ive never had that before. She really took a seat. Wow! He bursts out laughing.
Read more: http://www.theguardian.com/us