The South African actor stars in The Wound, a film that mixes an intimate portrayal of a gay relationship with the Xhosa tribes initiation rites. It won plenty of awards, but the 30-year-old faced a dark backlash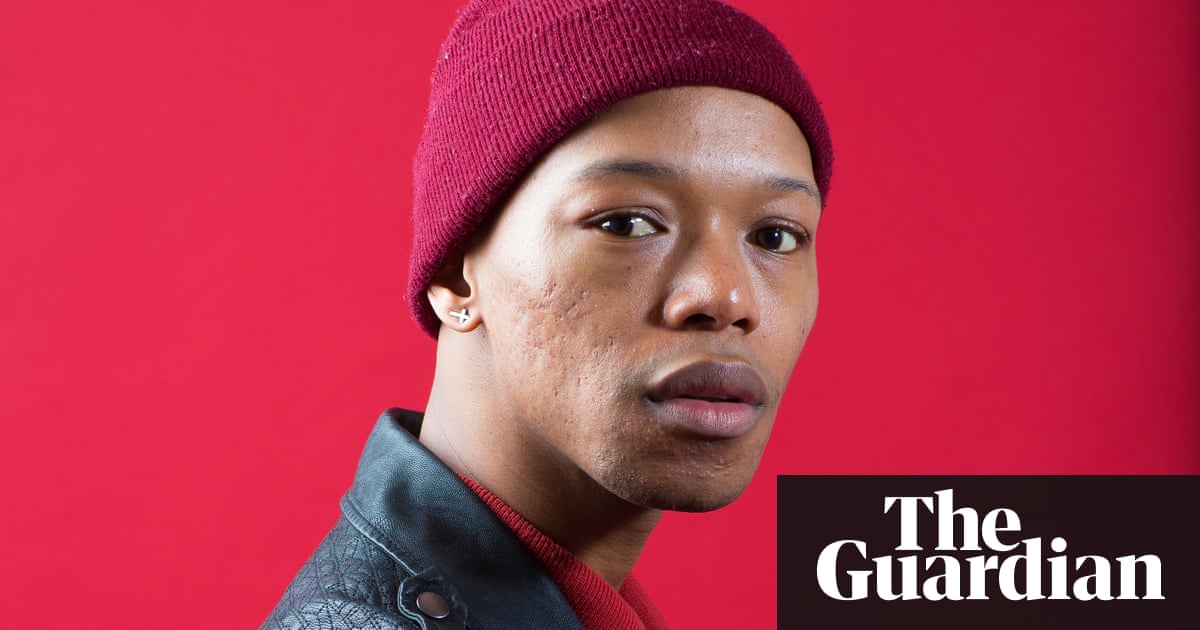 A few months after the actor, musician and author Nakhane started receiving online death threats, he developed an unorthodox reaction to them. Call it a coping mechanism, but the 30-year-old could not help but assess the linguistic flair of his fellow South Africans. It was interesting for my own people to describe in great detail how they wanted to kill me, he says, softly. But some of the descriptions were so poetic that I was like: Hey, people can write. They can write, eh? He lets out a dry chortle, spiked with weariness, and leans in over his post-photoshoot glass of red wine. It was poetic, but dark.
He is a long way from home, sitting in a north London bar, but the ripple effects of the acting role that inspired graphic threats against his life still resonate. Nakhane stars in The Wound (Inxeba), a tender and intimate film that weaves one story, of male same-sex desire in rural South Africa, with another, about what happens when urbanised and queer teen Kwanda (played by newcomer Niza Jay Ncoyini) kicks back against ingrained tradition. It is a film so visceral you find yourself clenching your fists and wincing while anticipating the slap of violence during its most tense scenes.
But, really, the reason so much anger was directed at Nakhane, his co-stars and the director, John Trengove, was because The Wound features approximate depictions of ulwaluko the secret rite of passage into manhood observed by the Xhosa tribe and guy-on-guy sex scenes. Implying that the initiation, which involves circumcision, could have any proximity to homosexuality was more than some people could take. Add to that a white director telling a black African story and controversy followed the film at every turn. For Nakhane, who is still clumsily referred to as openly gay in the local press, that reaction seeped into his own life.
Initially, people jumped to conclusions that the film would be some sort of expos and he laces his next line with sarcasm because that would be interesting They saw a trailer. They saw queerness. And they went nuts, because: How dare you?. Outrage ensued, in verbal statements given by the Xhosa king, on the streets, in the media and on the internet. Nakhane recalls one protest at Wits University in Johannesburg: There was a standoff between people on either side of the argument. This guy kept shouting about: IF its true, IF this happens between men, and I couldnt get him out of my head. That is because Nakhanes experience goes beyond the hypothetical. I was propositioned. I and he points at his chest me. And not once. So I know from direct experience. And whats next after that? To say that Im lying?
Read more: http://www.theguardian.com/us