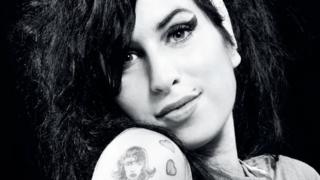 It's been an iconic music magazine for 66 years and for fans it marks the end of an era.
The weekly print version of NME magazine has been released for the final time.
The publication will only be available online due to rising production costs and a "tough" advertising market.
Newsbeat's been taking a look at some of its most memorable front covers, starting with the original…
The first cover: 7 March 1952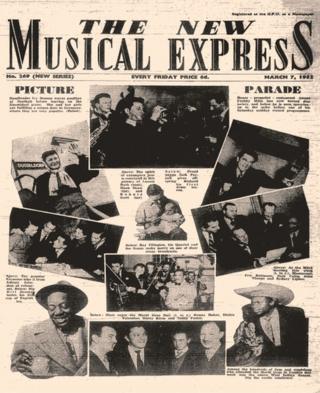 The New Musical Express's first edition was almost 66 years ago to the day.
It featured musicians Vera Lynn, Alan Dean, Harry Gold and Ted Heath, plus news that the government would soon introduce commercial radio in Britain for the first time.
Fab Four: The Beatles, 11 October 1963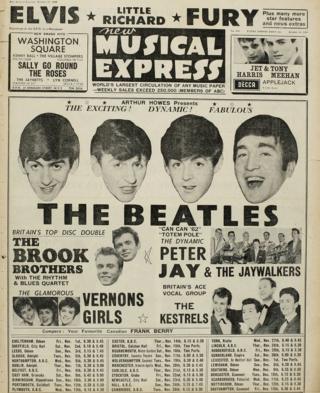 By the 1960s, NME was boasting the "world's largest circulation of any music paper".
It was helped along in 1963 by a band on the brink of becoming one of the biggest pop acts ever.
The Thin White Duke: David Bowie, 15 May 1976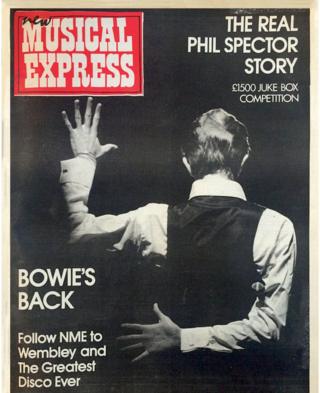 Photographer Andrew Kent documented David Bowie's career for two years from 1975, following him on his Station To Station album tour.
His pictures captured the rise of Bowie's Thin White Duke persona.
The battle of Britpop: Blur vs Oasis, 12 August 1995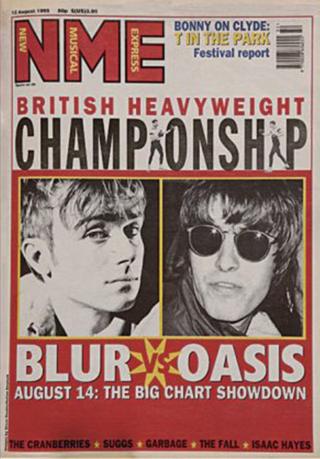 At the height of the Britpop era in the 90s, the tabloids and some sections of the media asked people to choose between two bands: Blur or Oasis.
The bands' rivalry dominated the charts – and the headlines – when Blur's song Country House beat Roll With It by Oasis to number one.
Rehab to recovery: Eminem, 17 July 2010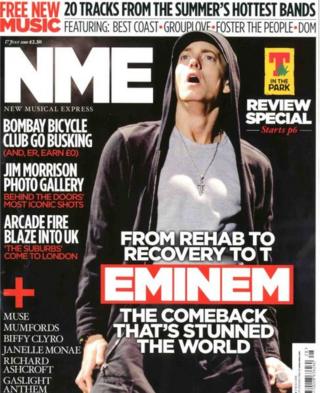 Eminem featured on NME's cover shortly after the release of his album Recovery.
The album was a follow-up to his 2009 release Relapse and spent seven weeks at number one in the UK.
Back to black: Amy Winehouse, 30 July 2011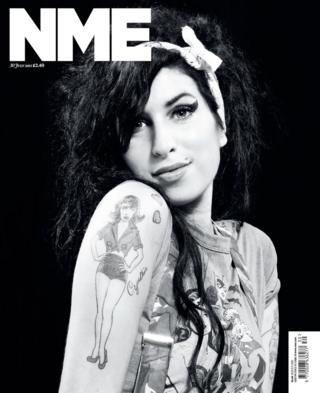 NME's black and white cover paid tribute to Amy Winehouse after her death shook the music world in the summer of 2011.
She was only 27 years old.
Holy smoke: Rihanna, 18 September 2015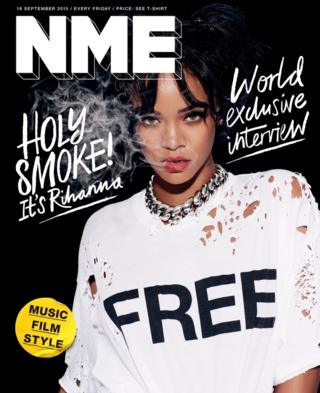 Rihanna's front cover marked a significant moment in the magazine's history.
The magazine was relaunched as a free publication featuring the star – and was handed out in shops, train stations and universities.
She's the one: Dua Lipa, 19 May 2017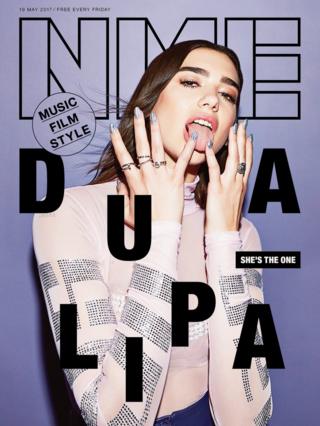 In 2017, NME described Dua Lipa as being on the path to "pop's premier league".
They were right – less than a year later, she's had a UK number one and won two Brit awards.
Election coverage: Jeremy Corbyn, 2 June 2017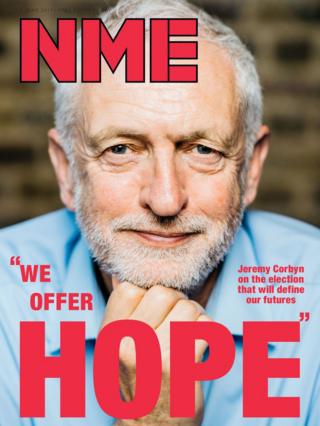 A week before the general election, NME waded into the world of politics when it put Jeremy Corbyn on its cover.
As part of an interview with the magazine, the Labour leader promised to "get rid of student fees altogether" if his party got into power.
The final cover (for now): Stefflon Don, 9 March 2018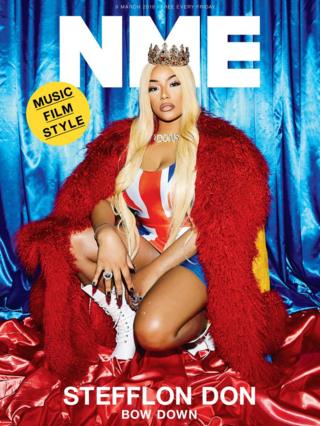 Stefflon Don represents Great Britain on the magazine's final weekly cover.
But fans will still be able to pick up special issues in print, such as new paid-for series NME Gold.
Follow Newsbeat on Instagram, Facebook and Twitter.
Listen to Newsbeat live at 12:45 and 17:45 every weekday on BBC Radio 1 and 1Xtra – if you miss us you can listen back here.
Read more: http://www.bbc.com/news/uk