Rap-rock supergroup Prophets of Rage formed to vent their fury at Donald Trump. Chuck D, Tom Morello and B-Real talk about fake news, the power of protest songs and why they wanted to #takeaknee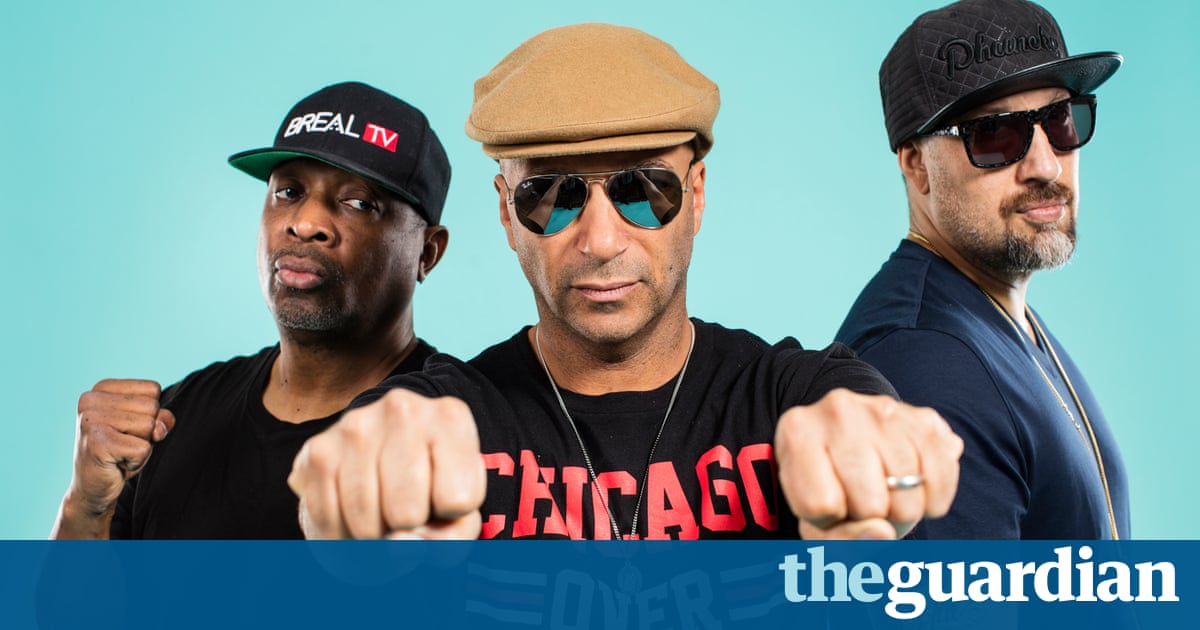 It started with a tweet. On 12 April last year, Tom Morello was watching CNN when he saw the news: Trump rages against the GOP machine. Rage Against the Machine, the pioneering LA rap-metal band that Morello formed in 1991, may have been the most radically leftwing group ever to headline arenas but a name that catchy is bound to be commandeered for other kinds of rage against different machines. Morello took a screenshot and tweeted it with the words: This isnt exactly what we were thinking.
Clearly the gods of protest music were telling him to do something. Less than two months later, Morello had formed the supergroup Prophets of Rage, a kind of rap-rock Avengers featuring Brad Wilk and Tim Commerford from Rage, Chuck D and DJ Lord from Public Enemy and B-Real from Cypress Hill. This was a five-alarm fire, Morello says. Raise your hand if you want to save the country!
The bands three main members are sitting around a table in London shortly after the UK general election produced a result that confounds even this politically savvy trio. Does anybody know whats going on? Morello asks. Did she lose? Did she win?
Is this how you scheduled your tour? Right, Morello laughs. Wheres our controversial election? Book it!
The situation is pretty volatile back home as well. Do they think Trump will last the full four years?
Nothing surprises me with this guy, B-Real drawls. Hes got a fucking rabbits foot or four-leaf clover in his pocket.
Ive got a crazy theory, Chuck offers, grinning. I think Melania is his way out. Because she hates that position. I was a billionaires wife. I could go anywhere I wanted without anybody looking at me. I dont give a fuck about this president shit. You do this shit, Im outta here!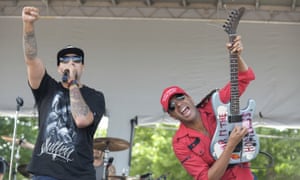 Read more: https://www.theguardian.com/music/2017/sep/27/prophets-of-rage-tom-morello-b-real-chuck-d-public-enemy-cypress-hill-machine