Alabama native recorded top acts including Aretha Franklin, with Jason Isbell saying: American music wouldnt be the same without his contributions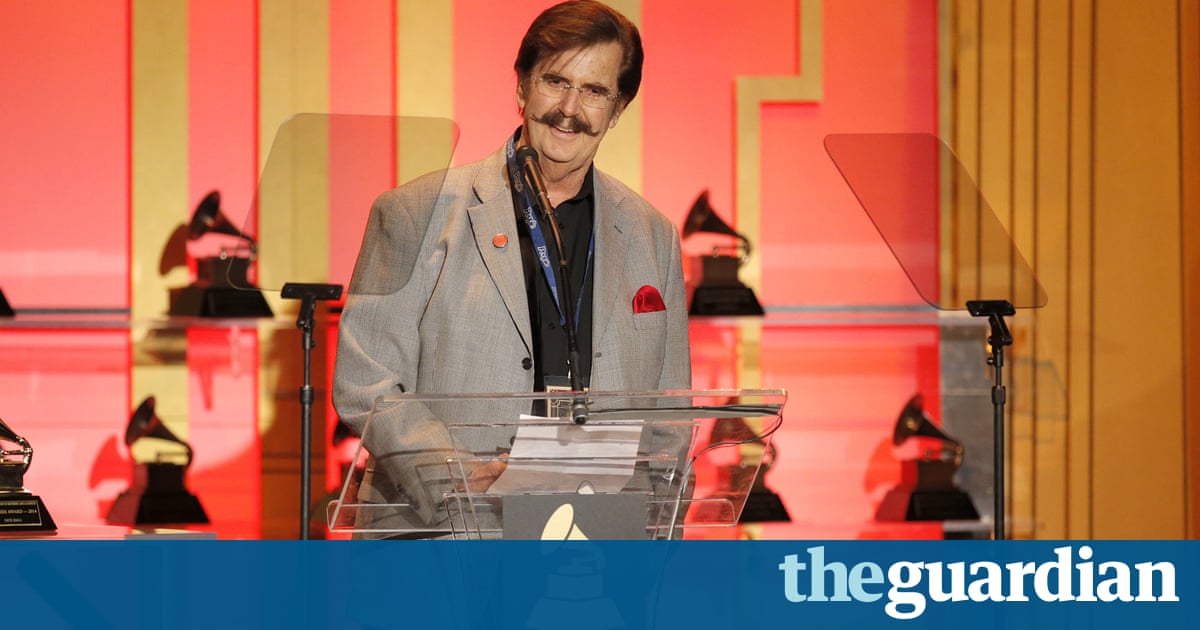 Alabama record producer Rick Hall, who recorded some of the biggest musical acts of the 1960s and 70s and helped develop the fabled Muscle Shoals sound, has died.
Hall died at his home on Tuesday following a fight with cancer, said longtime friend Judy Hood. He was 85.
Hall founded Fame Recording Studios in north-western Alabama in 1959 and went on to record major acts including R&B stars Aretha Franklin and Wilson Pickett. Hall also recorded country artists including George Jones and Brenda Lee and produced pop acts including Paul Anka and the Osmonds.
A new generation of listeners knows Hall through the 2013 documentary Muscle Shoals. The movie tells the story of Hall, the regions musicians and their distinctive, soulful sound featuring heavy bass, guitar and electronic organ or piano.
David Hood, Judy Hoods husband and a member of the Swampers rhythm section immortalized in the Lynyrd Skynyrd song Sweet Home Alabama, said Hall had a very definite idea of how things were supposed to sound.
I think his real fix was as a mixer, said Hood. He inspired us all and made sure we were playing what he wanted.
Performers including Jason Isbell took to social media to praise Hall and his legacy.
Isbell tweeted: Rick Hall and his family gave me my first job in the music business, and nobody in the industry ever worked harder than Rick. Nobody. American music wouldnt be the same without his contributions. His death is a huge loss to those of us who knew him and those who didnt.
Country music singer-songwriter Mac McAnally sent a tweet calling Hall the Godfather of Muscle Shoals Music, adding: Godspeed my friend!
Hall, a native of Mississippi, received a trustees award from the Grammy awards in 2014, and he is a member of the Alabama Music Hall of Fame.
Read more: http://www.theguardian.com/us