Chance the Rapper celebrates his 25th birthday with a carefully constructed playlist, following Father John Misty and Lorde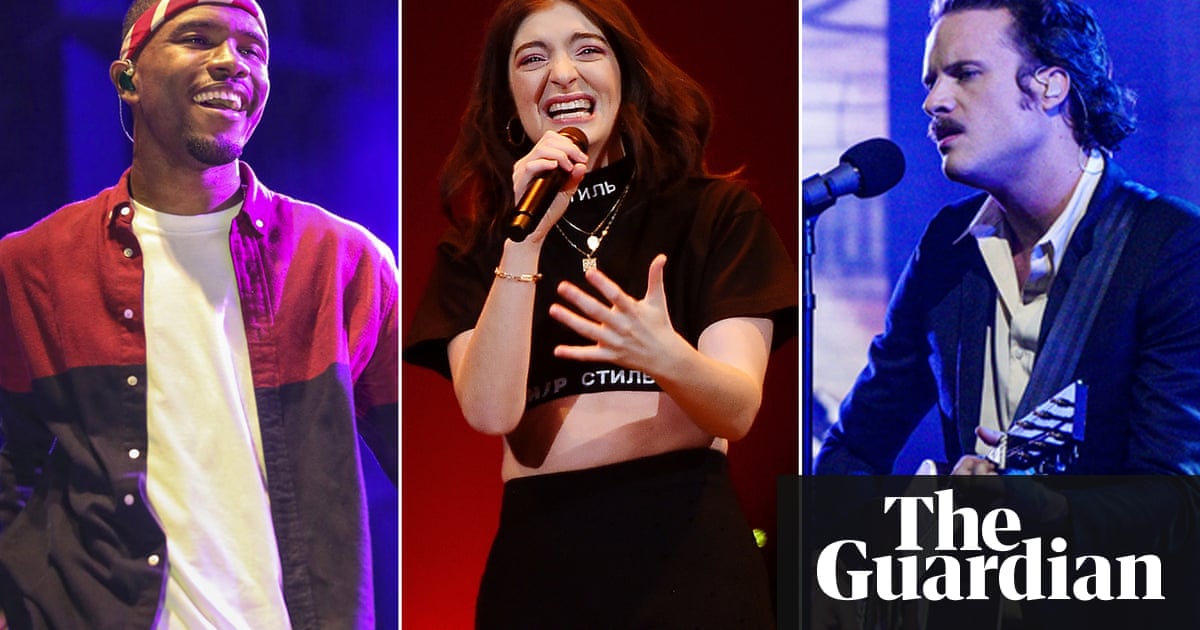 Musicians tend to have a love-hate relationship with streaming services. Sometimes they invest in one at the goading of an industry titan (Jay-Z, Tidal and all of Jay-Zs friends). Other times, they stage protests by withholding their entire catalog from a platform (Taylor Swift v Spotify). And then they eat their words by not only adding it all back, but using streaming services to debut exclusive, tepidly received cover songs ( also Taylor Swift and Spotify).
The cleverest artists, though, have never tried to own streaming platforms or otherwise bend them to their will. Instead, theyve accepted that not only are these services the aforementioned Spotify and Tidal, but also Apple Music and Amazon Music and Google Play the primary way most consumers listen to music now, but it would benefit them to be active participants within the medium.
Like a celebrity sharing bits of their personal lives on Twitter and Instagram, artists are giving you the illusion of access by acting as a curator. Take Chance the Rapper, who, to celebrate his 25th birthday, assembled a playlist this past week, featuring 30 tracks both new and timely (his recent collaboration with Cardi B) and classic (Soul For Reals 1995 jam Candy Rain).
Artists acting as playlist curators is nothing new, of course. But with so much material from so many musicians at ones fingertips (cursor?), its not always clear where to begin. Below, weve compiled some of the best artist-made playlists out there.
Father John Misty Father John Mistys Father John Misty playlist
Like the microdosing man himself, Father John Mistys Father John Misty playlist is truly the gift that keeps on giving. Created in 2015 (but edited often, even as recently as this week), this Spotify list features nearly six hours of music, spanning decades and genres but somehow finding a romantic, thoughtful, almost-trolling Father John Misty through line. Kicked off with two brand new tracks that are set to appear on his forthcoming fourth album, Gods Favorite Customer, his ever-evolving list explores classic cuts from Judy Garland (Smile), a croaking cover of Silver Bells from Bob Dylan, a bit of gently strummed John Fahey (Jesus is a Dying Bedmaker), cuts from Jonny Greenwoods The Master score, and seemingly infinite additional selections that elicit that ineffable Father John Misty mood.
Lorde diehards may already be familiar with her four-hour Spotify playlist, which she assembled shortly before releasing last years Melodrama and periodically edits. One listen reveals Lordes tastes as being pop-focused but highly cognizant of the genres rich history, on one end of the spectrum choosing Lana Del Rey, Taylor Swift, St Vincent and Zara Larsson, but also Marlon Williams, Nancy Sinatra and Paul Simon. Elsewhere, Lorde sprinkles in tracks from todays hip-hop beacons, like Khalid and Childish Gambino. Lordes Homemade Dynamite is so in touch with yesterday and today, its the playlist Urban Outfitters wishes they could make.
Future Islands Songs To Drive To
When soul-synth crew Future Islands creates a playlist called Songs To Drive To, do yourself a favor and get behind the wheel immediately (and yes, before you ask, it does contain Roy Orbisons quivering I Drove All Night). Other than the Baltimore bands own The Beauty Of The Road, not every song on the playlist is that on the nose (there are two Kraftwerk songs, but neither is Autobahn). But Misfits Hybrid Moments could easily soundtrack your road rage, just as Canned Heats Going Up The Country lends itself well to a new-destination road trip. Future Islands also weave a little hometown love in their list, with Baltimore favorite Dan Deacons Snookered and True Thrush making the cut. Finally, if you forgot how much you adored screaming the words to Kim Carnes Bette Davis Eyes with the windows down, then allow Future Islands to remind you.
When an artist is as elusive as cult R&B figure Frank Ocean, a peek into their personal collection is especially welcome. He may not do many interviews, but Ocean lifts the curtain just enough by building playlists into his album cycle, launching Blonded Radio a year after the release of his 2016 record, Blonde. Ocean hasnt been on the air since last August, but his most recent Blonded playlist is still available to stream on Spotify. Dark, cool and romantic, it features tracks from SZA, Japanese Breakfast, Sky Ferreira, plus some moody oldies from Frank Sinatra (Bein Green) and Hall & Oates (I Cant Go For That (No Can Do)).
As an artist, a playlist is a wonderful opportunity to showcase your friends work. And Diplo has a lot of those. On Diplo and Friends Radio, the dancehall kingpin throws an updated-weekly listening party where audiences can sample his latest tracks (recent names include Lil Xan, Trippie Red and Desiigner), as well as shine the spotlight on others in his circle. Enjoy 18 hours covering pop, hip-hop, soul, EDM you name it. Plus, the power of playlists is so strong these days, a simple name drop from Diplo can work wonders for an under-the-radar artist. According to Rolling Stone, after the mogul added a tourmates song, the Australian DJ Anna Lunoes Godzilla, she saw a 25% increase in streams. It sure pays (plays?) to have friends in high places.
Rivers Cuomo What Rivers Listened to In 1993
Based on his early recordings with Weezer, its not hard to imagine what Rivers Cuomo was like in the early 90s: cerebral, sensitive, maybe a few less-flattering adjectives. But given his frequent posting activity on Twitter and Instagram, its easy to see the frontman as a playlist maker and sharer somebody eager to give you a look into daily activities and rituals. And so we get What Rivers Listened to In 1993, a half-playlist, half-album-list of goodies, featuring a lot of Beach Boys, Pavement, Van Morrison, and the Jesus Christ Superstar soundtrack. Something for every Gen X-er.
British producer and PC Music affiliate Danny L Harle has pop on the brain, both with his own creations (reference: 2013s retro-rave banger Broken Flowers) and on his HUGE PLAYLIST, which he started in 2016 and updates monthly. Within, no synth is left unpressed, no pop era too sweet. Classic NSync, Michael Jackson, Charli XCX and the deeply underrated (by American standards) Little Mix all make appearances, and so does some less-expected fare, such as Slayer, Dolly Parton and Linkin Park, circa the Hybrid Theory years. Hey, its Harles world, and were just listening to it.
In addition to rolling out multiple releases on Bandcamp before signing to Subpop last year, this prolific indie-pop performer can be found bopping around Brooklyn for DJ gigs. So it should come as no surprise that Greta Klines Spotify account is rife with playlists, the longest and most-followed one simply titled frankie stew. Pinballing from cult British dancehall favorites Kero Kero Bonito to Steely Dan, frankie stew is filled with heart-on-sleeve friends and familiars (Big Thief, Girlpool, Florist), plus underrated delights like classic New Zealand janglers The Bats and pop-radio staples (Miley Cyruss Party In The USA, OutKasts Hey Ya!). Its cheery; its intelligent; its approachable; its Frankie.
Read more: http://www.theguardian.com/us